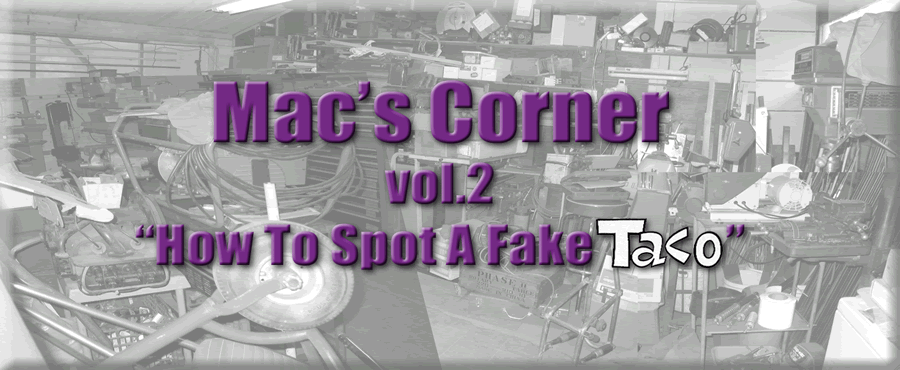 In the vol.2 of Mac's Corner we will point out fake TACO's.
Quite often someone will say they have a TACO mini bike, because the frame resembles a TACO. On this page you'll see some of the frames that are similar to the TACO style.
Kawasaki Coyote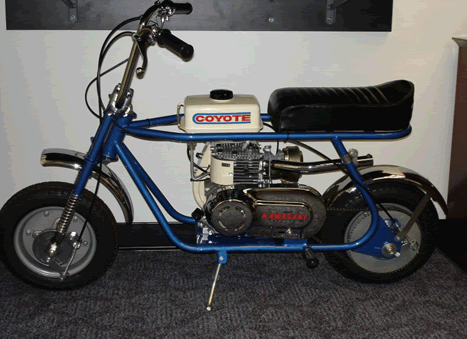 The Coyote was produced from 1969 to1971.
In 1969 Kawasaki offered the Coyote with a 2 stroke engine for one year only. A close design to the TACO66 less rear Suspensions. In 1970 and 1971 the Coyote came with a 4 stroke. Very close design to the TACO22.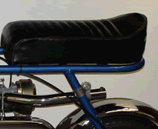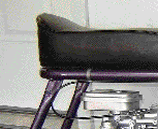 1. The seat hoop exends well past the lower rear frame tube welded location.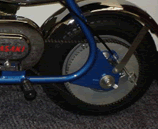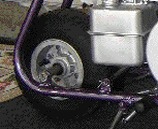 2. Rear axle mounts behind lower frame tube.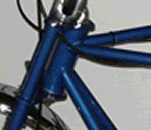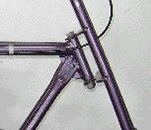 3. The goose neck is a larger diameter and different welding.
Zebra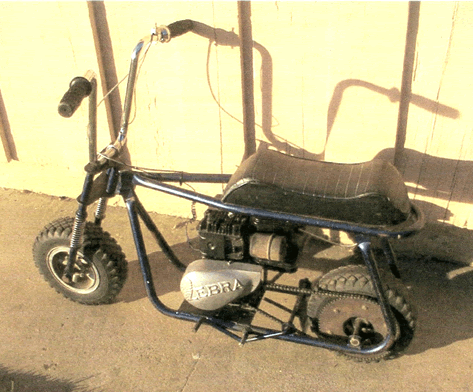 The Zebra was another mini bike that closly copied STEEN'S TACO mini bikes and was manufactor by Jan Ho / industries in Huntington Beach, Ca. from 1968 to around 1972.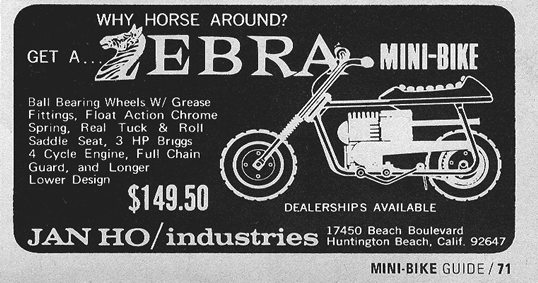 There were 2 models that are a very close copy to the TACO's. The first model was the Zebra 300. The forks looks like a later TACO22.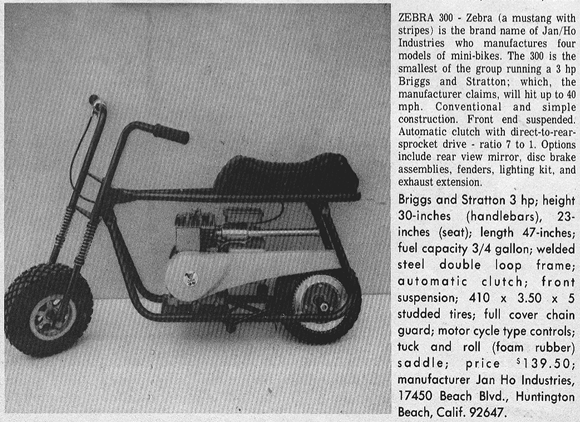 The 2nd model was the Zebra 500 a close copy of the TACO44, and TACO99. The front forks are more like the the F85 Mini Matterhorn, Super 100, and 102.

The chain gaurd cover almost looks like the TACO cast aluminum excepte the extended chain guard. Zebra did make a copy of the TACO cast aluminum chain guard, but with Zebra lettering.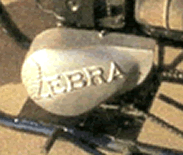 Zebra goose neck TACO goose neck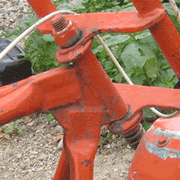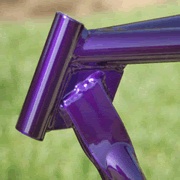 1. The upper frame tube near the fork neck is smashed in a press, then welded
Zebra seat post TACO seat post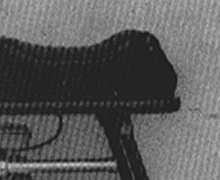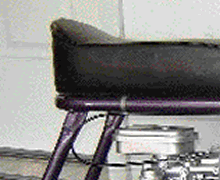 2. The seat hoop exends well past the lower rear frame tube welded location.
3. The engine mount (not picture here) has 8 slots for different pleacement.
Chemical Formula Zebra Racing Motor Oil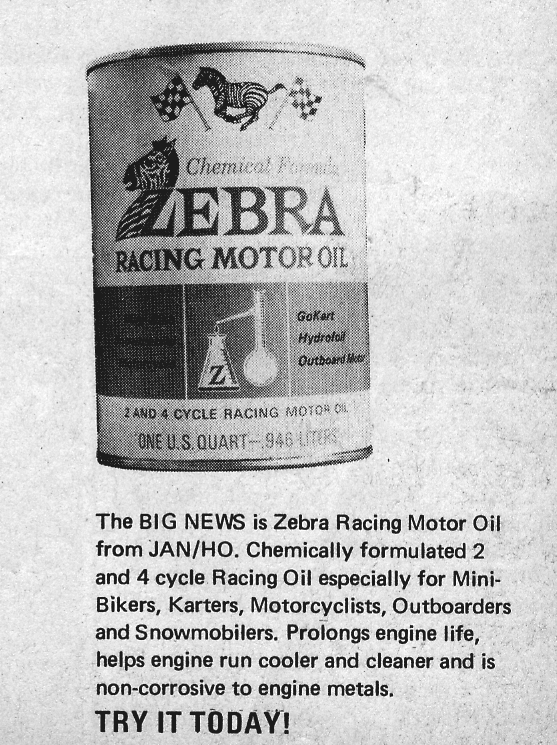 STEEN'S was so popular at the time that Jan Ho / industries even copied STEEN'S C synthetic oil right down to the chemistry flask with the Company letter Z in the center of the flask.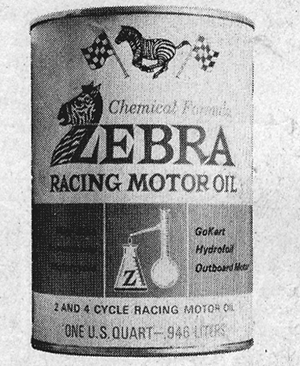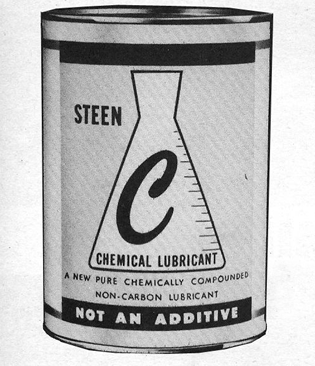 Myers Lynx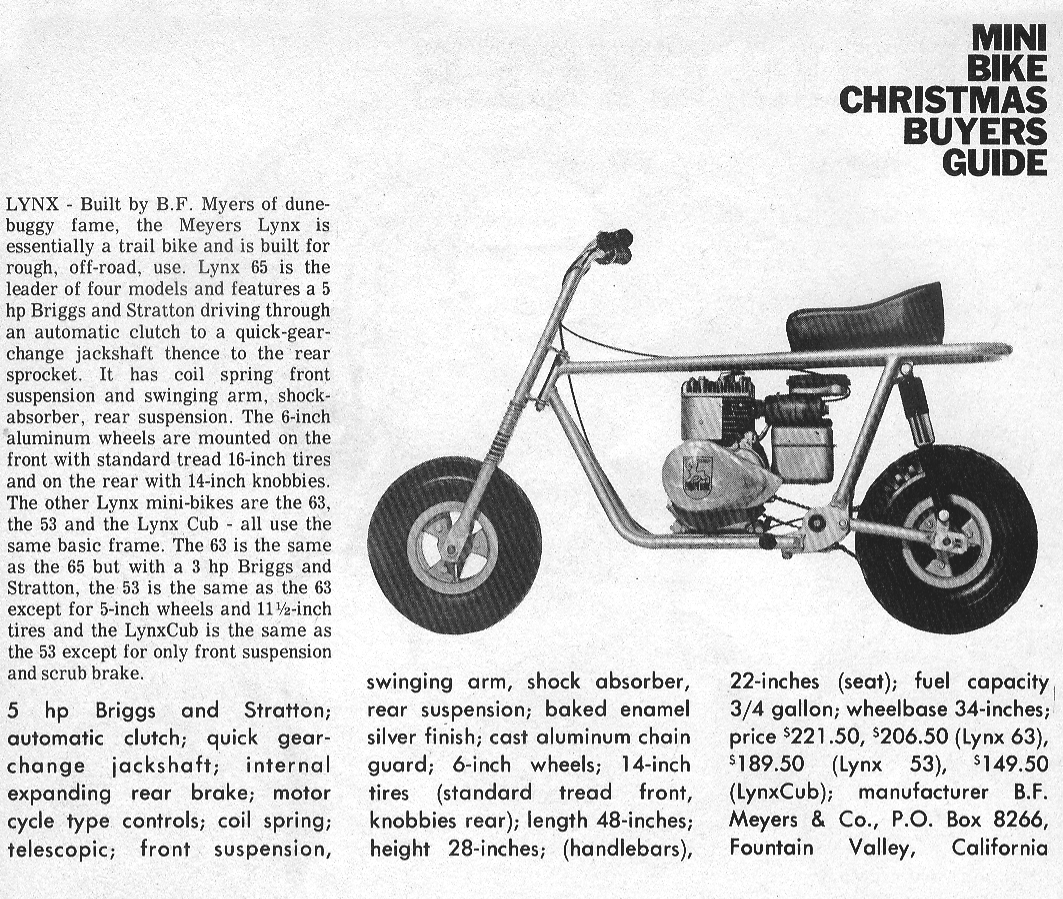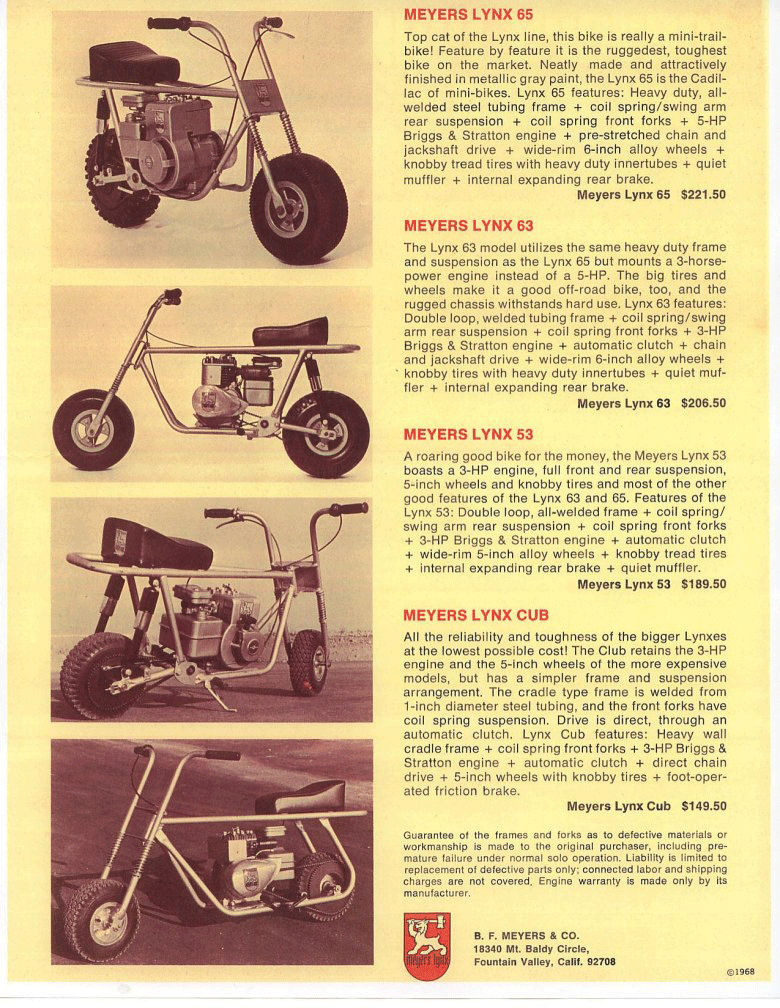 If you have any questions, or looking for parts, feel free to email Mac at: mrminibike@aol.com